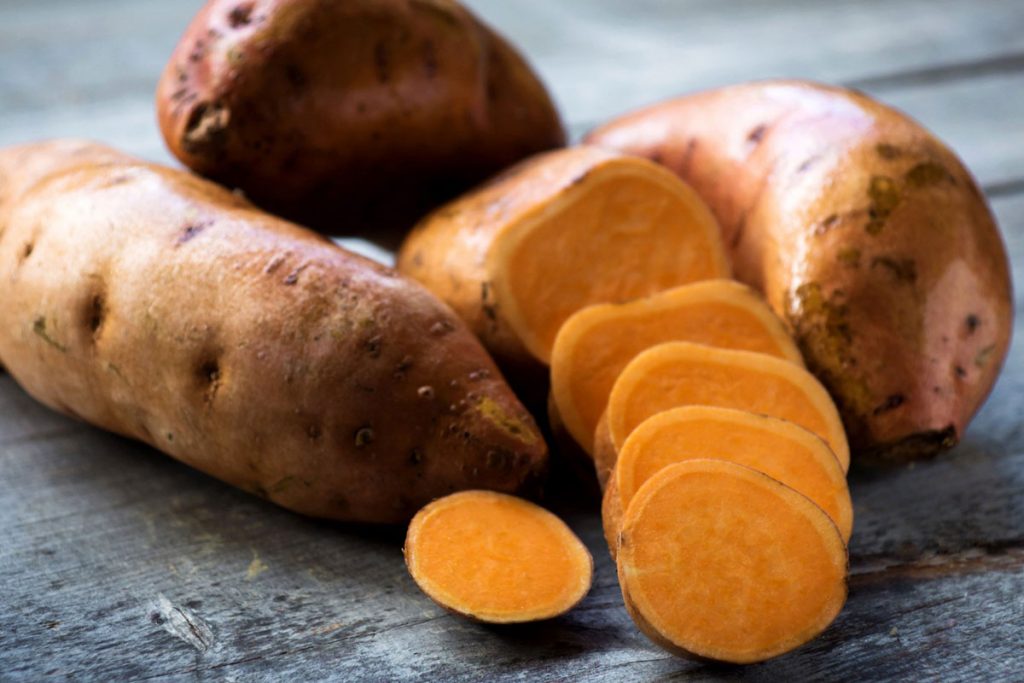 Hi Friend,
The people of Okinawa, Japan have traditionally enjoyed some of the longest and healthiest lives of anyone on earth. And do you know where they get 60% of their calories from? Sweet potatoes.
So, are sweet potatoes healthy?
You bet they are!
>> See what sweet potatoes can do for YOU here.
Sweet potatoes support digestive health, they're good for your heart, eyes, blood sugar, brain, and immune system, and they even help to ease stress.
And when you know how to prepare them, they can taste pretty great, too.
Find out all about sweet potatoes — and yummy ways to enjoy their health-boosting goodness, here.
Yours for deliciously healthy food,
Ocean Robbins
P.S. Did you know? Sweet potatoes are only distantly related to regular potatoes. And yams, which are often called sweet potatoes, aren't related at all. Get all the fascinating facts on sweet potatoes, here.