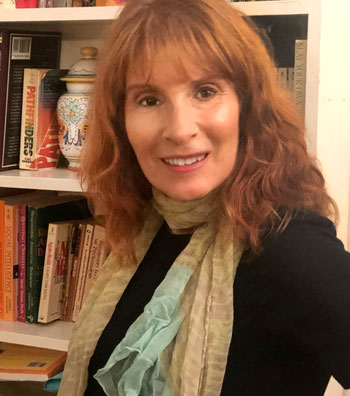 Nancy Good received her undergraduate degree at Columbia and her MSW at Fordham in NYC. Nancy is a member of Sisters in Crime and a past member of the Author's Guild. She has appeared on national TV shows and radio.
She is thrilled to present her New York City mystery series with the first in the series, KILLER CALORIES, A Melanie Deming Manhattan Mystery. Click here to read a sample of KILLER CALORIES And join her mailing list to receive updates on the publication date for the forthcoming series.
In the 1980's, she became recognized as an expert in relationships with the publication of her groundbreaking book, How to Love Difficult Man. The book was described by Kirkus as "better than most…Good has a good topic -almost every woman who's in love believes the object of her affections is a difficult man…It's this down-to-earth attitude that make Good's book better."
Publisher's Weekly said, Good offers "sensible advice." And the Library Journal called it a "Welcome addition". The book attracted attention around the world and has been published in 12 languages.
Nancy Good lives in New York City with her husband and her cat. She's an avid biker on New York City's scenic bike paths. Nancy enjoys hiking in the National Parks, and is a dedicated student of herbs and supplements.